Rusalya
He who opens a school door, closes a prison
Rusalya is an innovative arts and crafts school in Bulgaria that focuses on providing education and care to underprivileged and talented children. It is the only school of its kind in Europe, dedicated to nurturing the creative potential of these young individuals.
Visit Website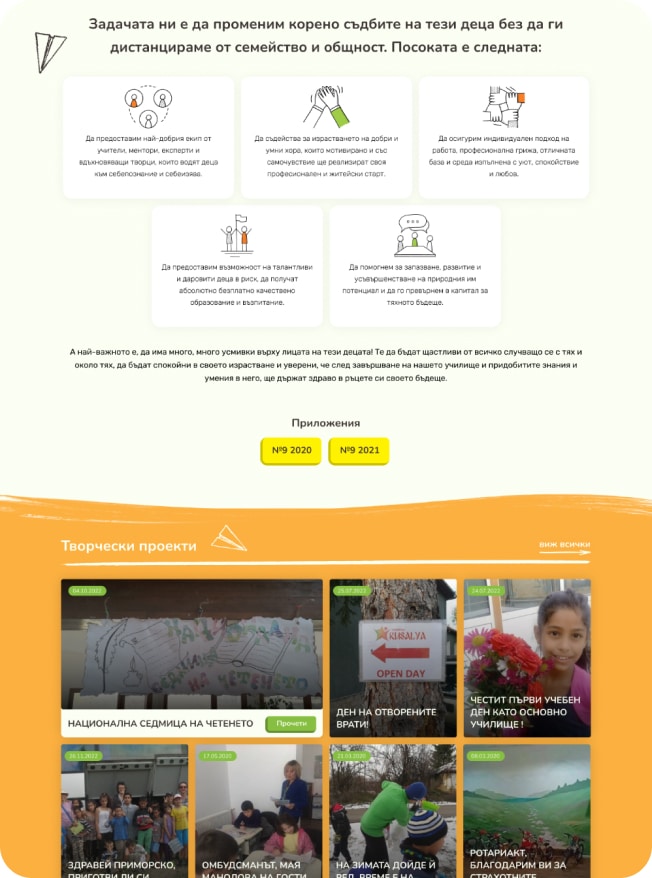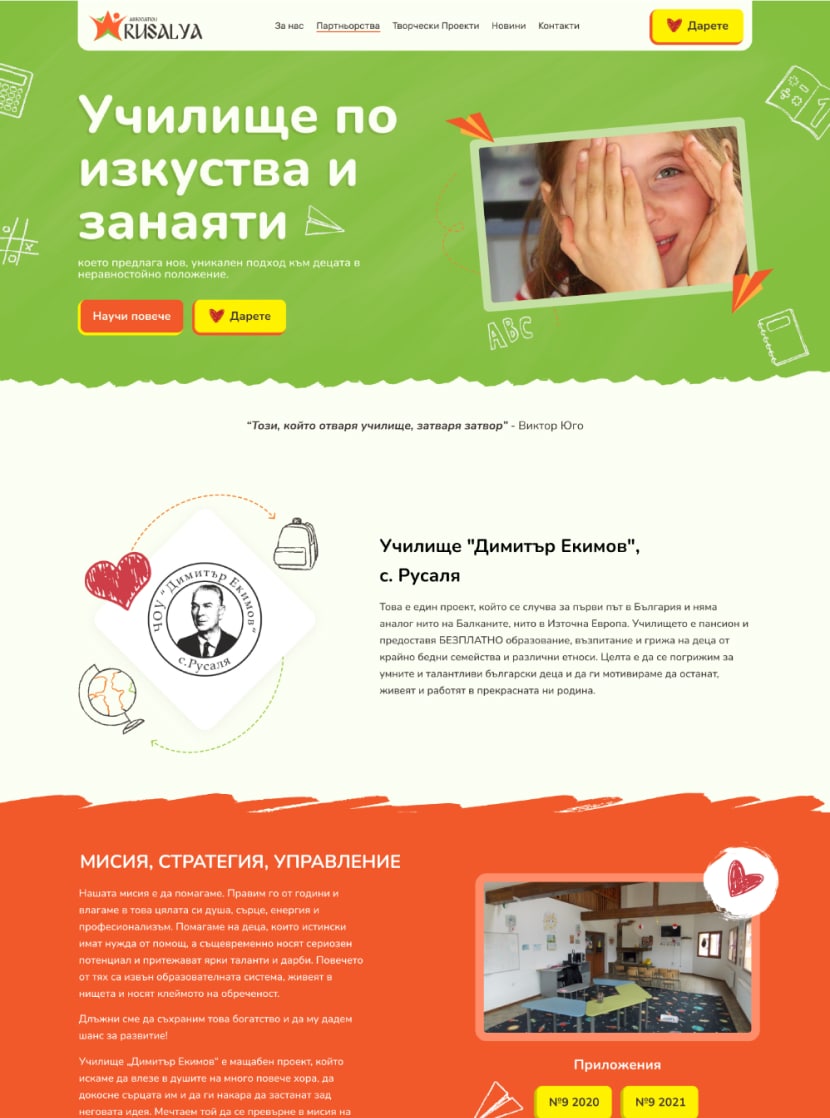 Are you ready to take the next step?
Let's evolve together!